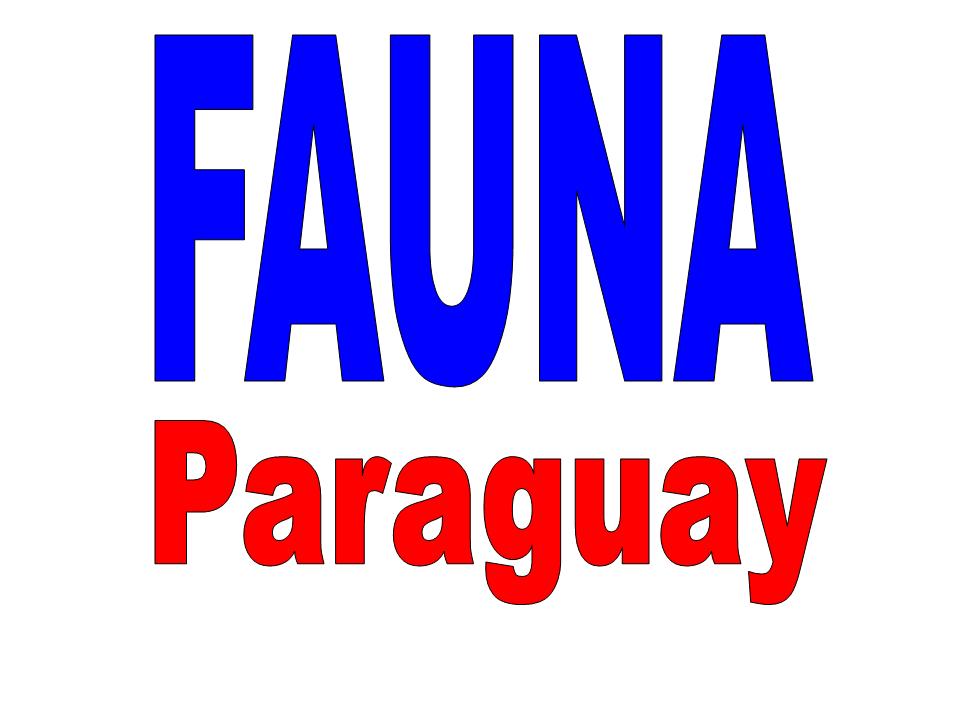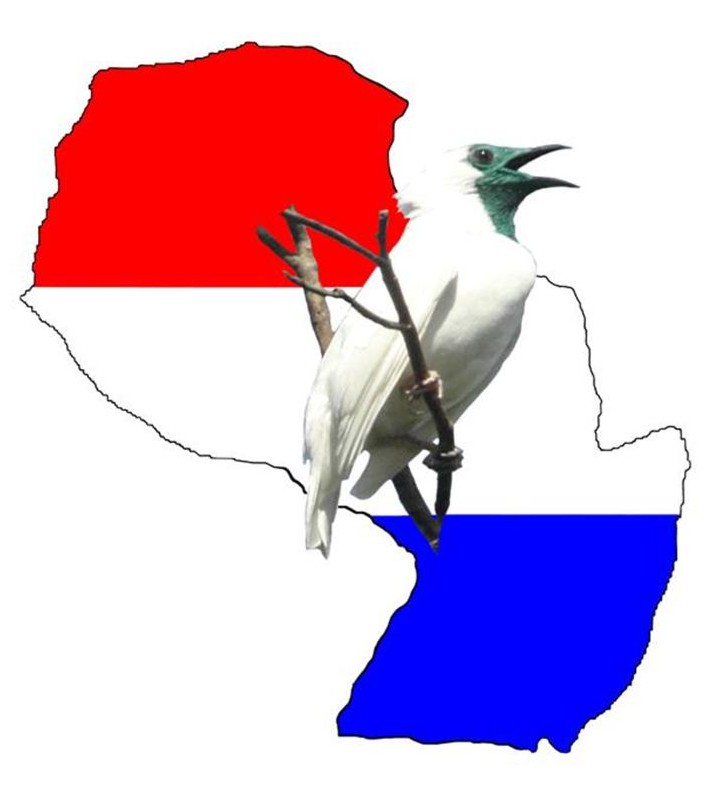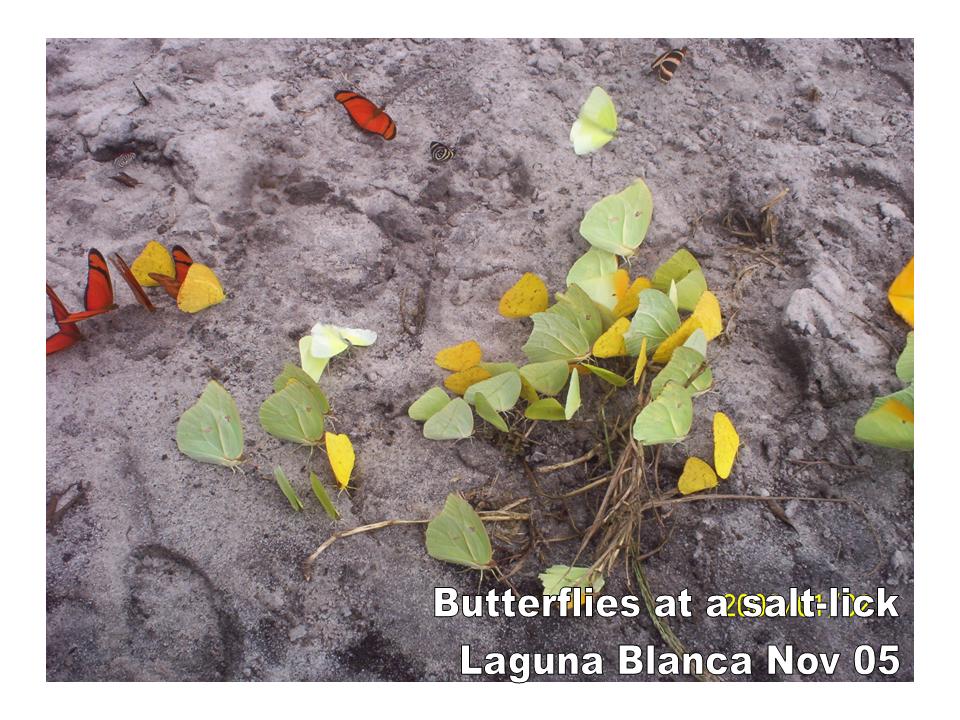 FAUNA Paraguay Publications

At FAUNA Paraguay we put great emphasis on the value of high-quality publications as a means of education. In our opinion an individual´s appreciation of nature increases with his or her knowledge and we feel that education is a vital component of conservation. We understand that education is a process that comes in stages and so our publications come in a variety of forms, both technical and non-technical, to appeal to everybody from the interested layman to the research scientist. We also strive to reach agreement with other groups and individuals working in Paraguay to make their publications available through FAUNA Paraguay, ensuring that they reach as wide an audience as possible.
Mini Field-guides


Produced in association with Guyra Paraguay, Birdlife International partner. This series of basic, but high-quality bilingual field guides will, when complete, cover all of Paraguay´s major birding destinations. The production of the book is preceded by a month-long field trip using paying volunteers to assist in the completion a species inventory of the chosen site (
click here for more information
). Volunteers assist with the writing of the book by providing an introductory chapter on an aspect of ornithology that particularly interests them (
order here
). Each mini-guide project is accompanied by the production of a technical field report and a readable, popular article, the latter being published in overseas magazines as a means of bringing the conservation issues in Paraguay to a wider audience. Both the technical report and magazine articles are also available online here through the
Mini-Guides section
of the page.
Designed by Paul Smith 2006. This website is copyrighted by law.
Material contained herewith may not be used without the prior written permission of FAUNA Paraguay.
Photographs on this web-site were taken by Paul Smith, Hemme Batjes, Regis Nossent,
Alberto Esquivel, Arne Lesterhuis, Rebecca Zarza and Hugo del Castillo and are used with their permission.
Complete Journals in Pdf


Literature about Paraguayan fauna has traditionally been hard to come by, squirreled away in obscure journals or long out of print. To address the balance FAUNA Paraguay is attempting to make as much literature as possible freely available in pdf format for download directly from the Internet. We are very pleased to announce that the
Boletín del Museo de Historia Natural del Paraguay
,
Notulas Faunisticas Series 1
and the new Paraguayan journal
Azariana
are now available for download thanks to the kindness and forward-thinking of Bolivar Garcete, Jon Kochalka, Julio Contreras and Andrés Contreras.
Here you will find all the issues covering a range of subjects from entomology through to mammalogy and more accessible than ever before. If you would like to make your publications available in pdf format through FAUNA Paraguay to help us disseminate information relevant to zoology here then
please contact us
!
Bellbird

Bellbird is the FAUNA Paraguay journal
and is a portal for the publication of articles of national interest. This is the ideal place to publish reports of field trips, important new records, interesting behaviours observed and results of studies on Paraguayan fauna. Bellbird is a "user-friendly" journal, able to incorporate videos and colour photographs into articles to better illustrate the text. We accept submissions from professionals and non-professionals, publishing your observations is extremely important and we are keen to offer you an opportunity to do this through Bellbird. We believe that it is vital that every aspect of the behaviour of species in Paraguay be thoroughly documented here, regardless of whether similar information has been published for other countries, and we encourage you to do so. We look forward to receiving your submissions!!
FAUNA Paraguay E-library - A "One-Stop-Shop" for Paraguayan References in PDF


Thanks to the co-operation of respective authors and the permissions of major zoological journals across the globe we are able to present
pdf downloads of relevant Paraguayan zoological titles
through the FAUNA Paraguay E-library. This valuable online tool will act as a one-stop shop for Paraguayan zoological literature and makes available for the first time numerous hard to find and important references. If you would like to make your publications available in pdf format through FAUNA Paraguay to help us disseminate information relevant to zoology here then
please contact us
! Click on the links below to access the relevant sections of the FAUNA Paraguay E-library.
This is a work in progress and we appreciate your patience whilst we put it together.

Mammals
Birds
Herpetology
Ichthyology (IN CONSTRUCTION)
Invertebrates (IN CONSTRUCTION)

Field Guide to the Birds of Paraguay

The first ever English language Field Guide to the Birds of Paraguay, covering all 709 species so far reported in Paraguay. This is a 21st Century guide incorporating a number of unique features to enhance its utility in the field. Text is presented opposite the plates for easy cross reference, and short articles cover such fascinating topics as wader migration, seasonality of birds in the Chaco and tips on fine-tuning identification techniques. In addition to the detailled, readable text and high quality illustrations difficult groups are also treated in Quick Identification Tables, which enable the user to rapidly compare all the potential confusion species with the bird they are looking at to reach a speedy and safe ID. Voice descriptions are cross-referenced with the FAUNA Paraguay website and our partner organisation
www.xeno-canto.org
, the largest collection of downloadable Neotropical bird calls available online. For the first time this book will allow visitors to Paraguay to identify all the birds that they see in the field.
Authors
- Paul Smith and Rob Clay
Publisher
- Helm

SPONSOR-A-PLATE
In order to raise funds for the artwork FAUNA Paraguay is running a "Sponsor-a-Plate" scheme giving you the opportunity to support this important work. Sponsors will be able to sponsor anything from a single species to a full plate or more and they will be listed as such when the book goes to print. You can pledge as much or as little as you like, everything helps, and all money pledged will be used for the sole purpose of procuring artwork for this guide. As a thanks for their generosity all sponsors pledging over $100 will receive a gift from FAUNA Paraguay, the more you pledge the bigger the gift! Pledge over $500 and we´ll give you a signed original plate as a thanks for your part in making this book a reality!
If you would like to
Sponsor-a-Plate please click here.
Books for Sale


Need help in obtaining books on Paraguayan fauna? FAUNA Paraguay can help you out. Books can be ordered by email and delivered to your home.
Click here to see whats on offer
! We also offer free downloadable books through this page!