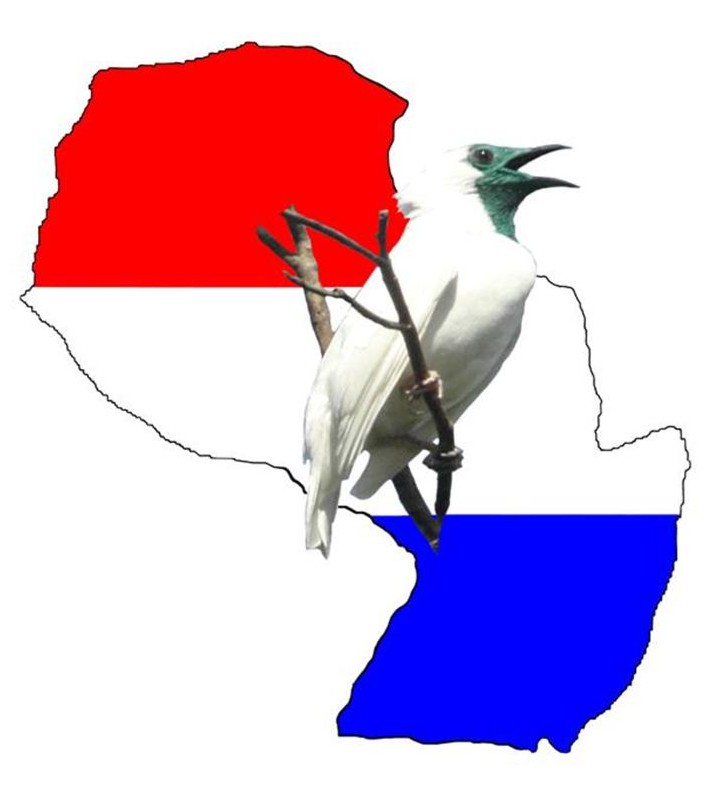 NATURAL HISTORY MUSEUMS IN PARAGUAY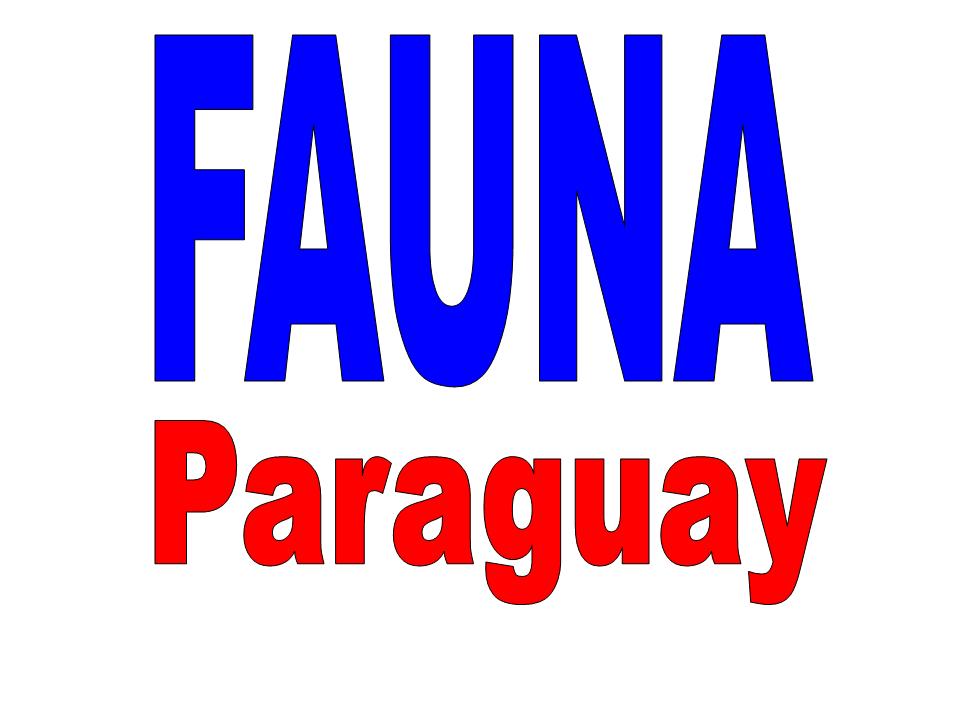 To study Paraguayan fauna access to specimen collections and reference material is of course important. Here we provide information about Natural History collections in Paraguay that may prove useful to visitors. Click on the "Take a Tour" links for a photographic tour of the museums.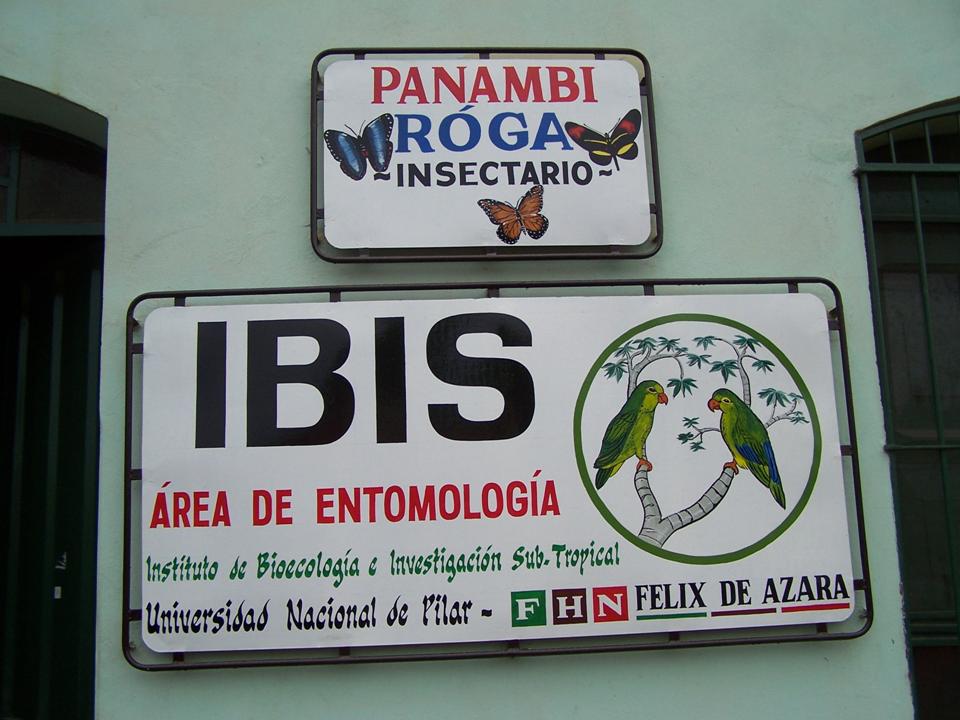 IBIS - Instituto de Bioecología e Investigación Subtropical

Located in the town of Pilar in Departamento Ñeembucú and associated with the Universidad Nacional and Fundación Felíx de Azara, the IBIS collection is one of the largest and most well-maintained in the country. In addition to the thousands of specimens available for examination there is an enormous reference library and accommodation for visitors. Access must be arranged in advance by contacting
Professor Julio Rafael Contreras
. A recent addition to the collection is the construction of a butterfly house packed with native species and their host plants.
CLICK HERE TO TAKE A TOUR
Designed by Paul Smith 2006. This website is copyrighted by law.
Material contained herewith may not be used without the prior written permission of FAUNA Paraguay.
Photographs on this web-site were taken by Paul Smith, Hemme Batjes, Regis Nossent, Frank Fragano,
Alberto Esquivel, Arne Lesterhuis, José Luis Cartes, Rebecca Zarza and Hugo del Castillo and are used with their permission.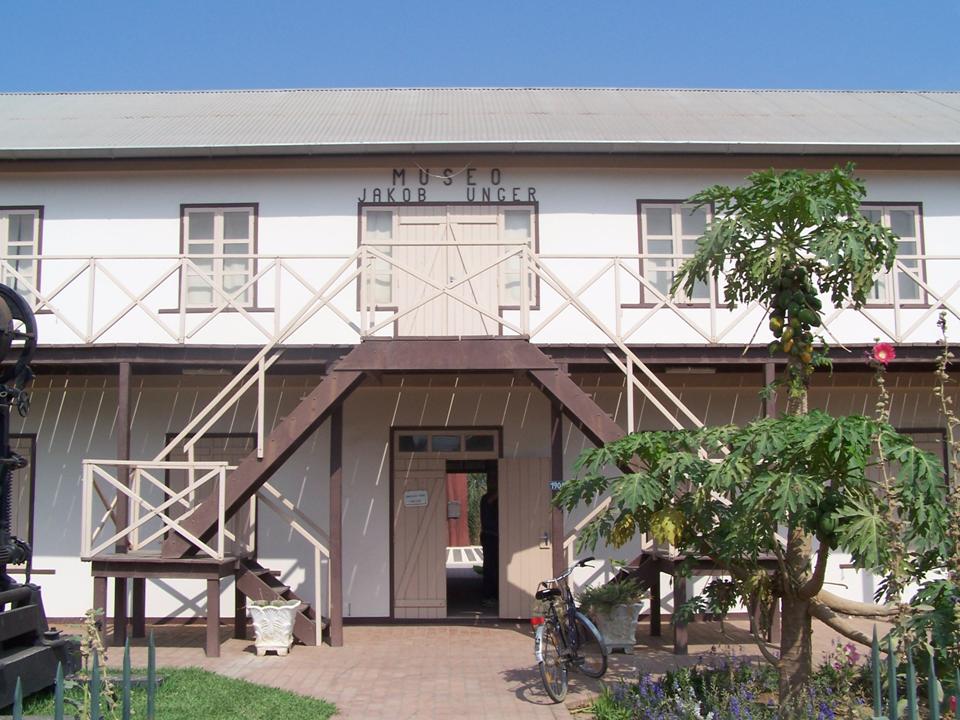 Jakob Unger Museum
Jakob Unger was a Mennonite specimen collector active in the Chaco during the 1950s and 1970s. Today a compact museum in the town of Filadelfia, Departamento Presidente Hayes, is named in his honour, the second floor being devoted to zoological specimens. Though the museum is small and the mounted specimens lack locality data this museum provides an interesting summary of the species inhabiting the Chaco. Entrance is free and the museum is open Mon-Fri from 9-11.30am and 2-5pm. Access is arranged through the Hotel Florida opposite.
CLICK HERE TO TAKE A TOUR
Centro de Mastozoologia
Located in Asunción, the Centro de Mastoozologia is equipped with modern facilities for the study of mammals in Paraguay including a comparative collection, an extensive library of relevant references and a specimen preparation room. Main lines of investigation include ecology, distribution, systematics and zoonosis. Visits are arranged in advance by contacting
Dr Robert Owen
.
CLICK HERE TO TAKE A TOUR IN SPANISH