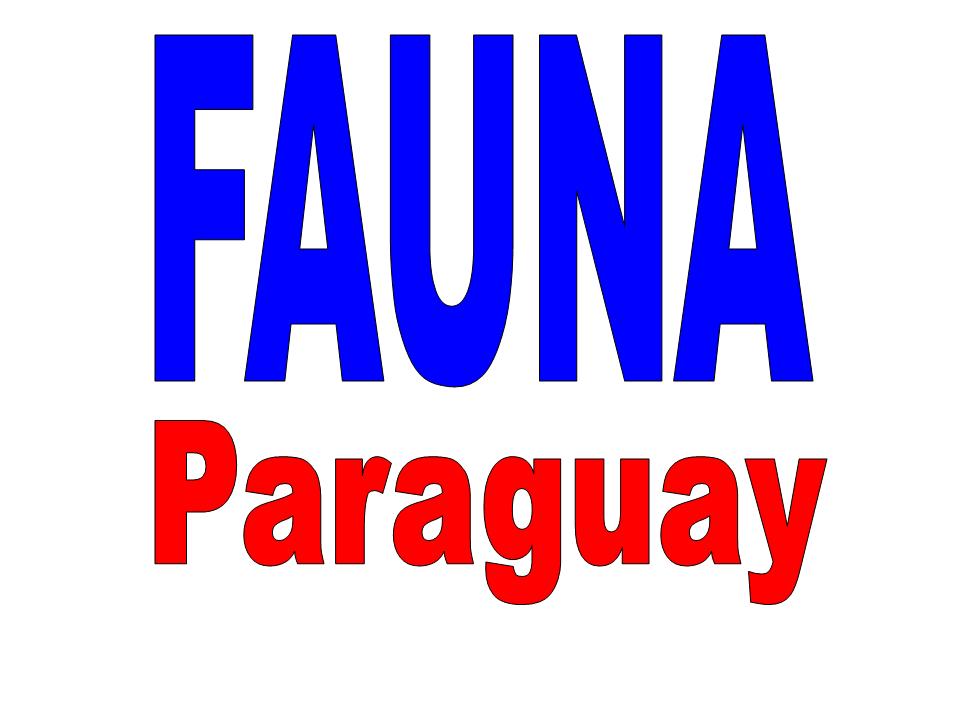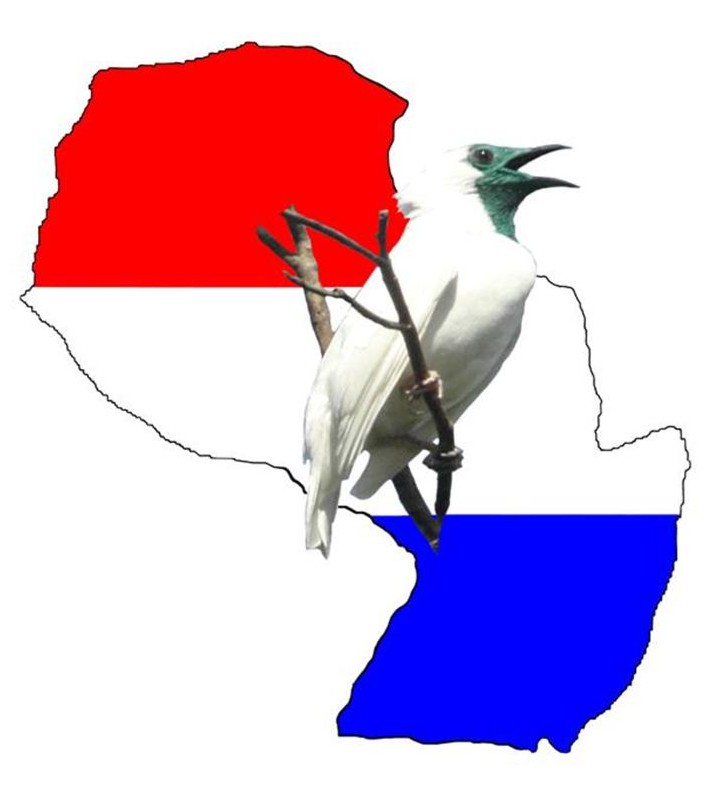 FAUNA Paraguay
has been conceived as a virtual,
online community
dedicated to the magnificent Paraguayan fauna. For a brief summary of what this site offers see the
site map at the bottom of this page
. Like Paraguay itself this website is a constantly changing environment that will be updated regularly and benefit immensely from the input of its users.
We would love to hear your comments, contributions
and encourage you to make this your website, helping make it a fountain for the spread of knowledge of the Paraguayan fauna and the threats that it faces.
Click here to see the latest updates to the FAUNA Paraguay page
.
The aims of FAUNA Paraguay are the following:
1.
To promote
the conservation and protection of the Paraguayan fauna and habitats.
2.
To teach
the value and beauty of the Paraguayan fauna to its custodians.
3.
To contribute
to an increasing world perception of Paraguay as an eco-tourist destination.
4.
To study
all aspects of Paraguayan ornithology, mammalogy, herpetology and entomology in the field.
5.
To produce
high-quality publications of a scientific and educational nature.
6.
To amass
the first open access zoological and ecological library in Paraguay.
7.
To provide
professional and responsible eco-tours of a non-invasive nature, working closely with locals to instill the value of sustainable and non-destructive tourism.
8.
To work closely
with established conservation groups in Paraguay to help achieve our common goal, the continued preservation of natural habitats in Paraguay.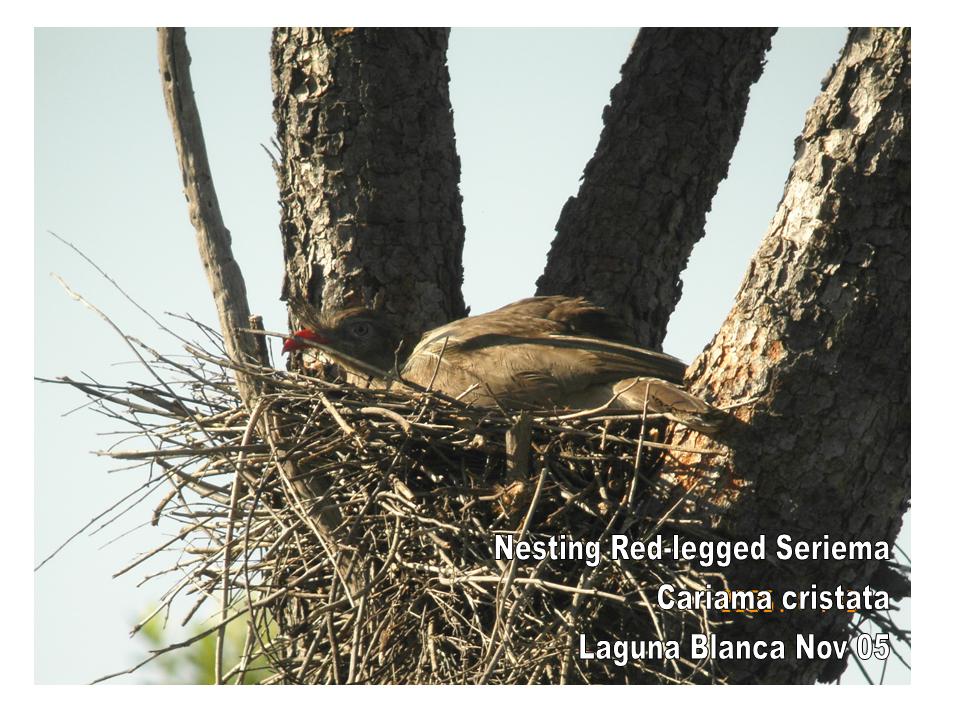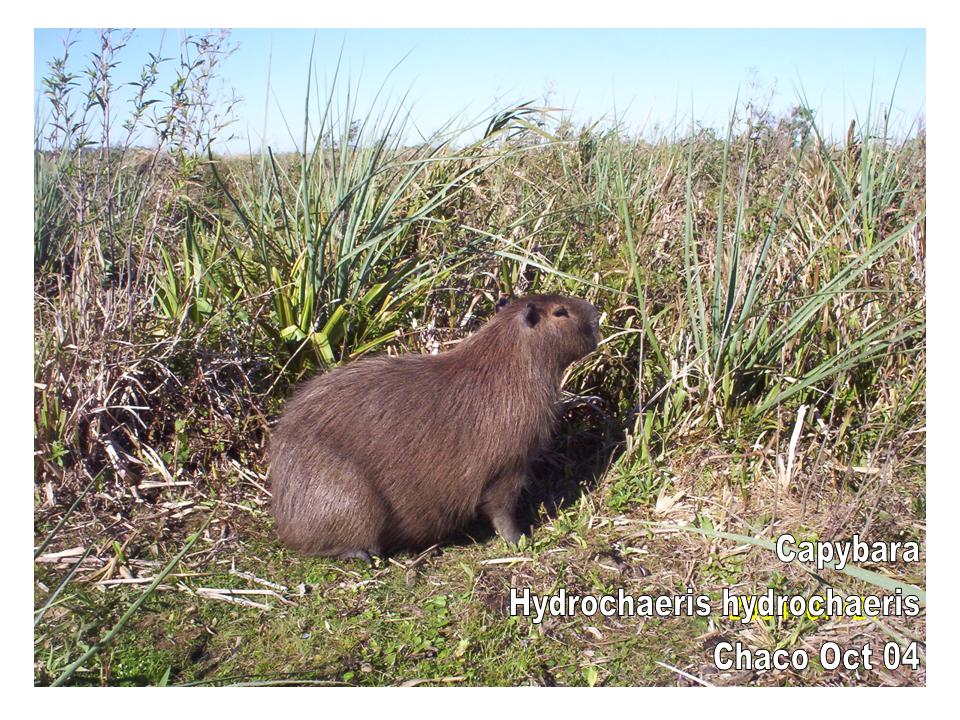 Designed by Paul Smith 2006.
This website is copyrighted by law. Material contained herewith may not be used without the prior written permission of FAUNA Paraguay.
Material on this web-site is used with the permission of the authors.
FAUNA Paraguay Aims and Objectives
Site Map
Negotiating the FAUNA Paraguay web page is easy. The main sections are accessible via the menus on the left hand side of the page (white buttons with red letters). You navigate within these sections using the drop-down menus at the top of the page (red buttons with white letters). Below is a brief run-down of what the main sections of the FAUNA Paraguay website include:
About Paraguay
- Having trouble finding information about Paraguay online? Everything you need to know is here, from history, food and money to detailed information on topography and natural habitats. Once youŽve read this the next step is to come out here and experience it for yourself!
Wildlife
- The heart and bones of the site. This is split into four sections - ornithology, mammalogy, herpetology and invertebrates. It includes our
image gallery
- featuring over 1500 species (including over 71% of the terrestrial vertebrates), the most comprehensive collection of photos, videos and sound recordings of a single country fauna available anywhere online -
why not contribute and help it grow?
.
Publications
- Looking to learn more about Paraguayan fauna? Check out the
FAUNA Paraguay E-library
where pdf downloads of all the major zoological references relevant to Paraguay are available free. Additionally you can buy books and also access complete runs of Paraguayan journals, including our own -
Bellbird
. You donŽt have to be a professional zoologist to get published here and
weŽd love to see your contributions
!
Mini-Guides
- If youŽve ever fancied trying your hand at writing a field guide well this is your chance. The groundbreaking and unique Paraguayan Mini-Guide scheme is becoming increasingly famous. You can read
summaries and reports of previous Mini-Guide inventory projects
and meet the people who have taken part. Do your bit for conservation in Paraguay and help write a book in the process by signing up to become a Mini-Guide volunteer.
Tours
- FAUNA Paraguay offer the
only locally-based, professionally guided cultural and eco-tours
currently running in Paraguay. Recommended by the major guide books Lonely Planet and Rough Guides, FAUNA Paraguay tours are flexible, made to measure and designed to give the client a memorable experience. Check out our themed tours, or design your own route based around your own interests in consultation with one of our agents. FAUNA Paraguay work as ground agents for major international birding tour companies such as Bird Quest, Birdfinders and Fat Birder Anytime Tours and provide
THE ONLY expert-led tours in the country
. Our multilingual tours are available in English, Spanish, Portuguese, Dutch and German.
Volunteer Opportunities
- In addition to our famous Mini-Guide volunteer scheme we help promote
Para La Tierra
, a scientific research centre staffed by a permanent technical team of zoologists at Laguna Blanca - an under-studied cerrado and Atlantic Forest interface site in northern Paraguay.
Library
- The biggest zoological library in Paraguay at your service! This library counts on a huge amount of zoological references from across the globe, both in hard copy and electronic form and can be visited in person by
appointment or consulted by email
! It also includes links to our unique
E-Library project
which aims to gather all the major zoological references relevant to Paraguay in one place and make them available for download in pdf.
Museum
- Information about the major natural history collections in Paraguay, details of the research performed by the different groups active in biological collection here and the opportunity to "take a tour" of the featured collections.
Partners
- Other organisations nationally and internationally that share our common goals with links to their websites.
Contact Us
- The chance for you to have your say, contribute to the site and help us to keep on improving! All correspondences will be replied to.