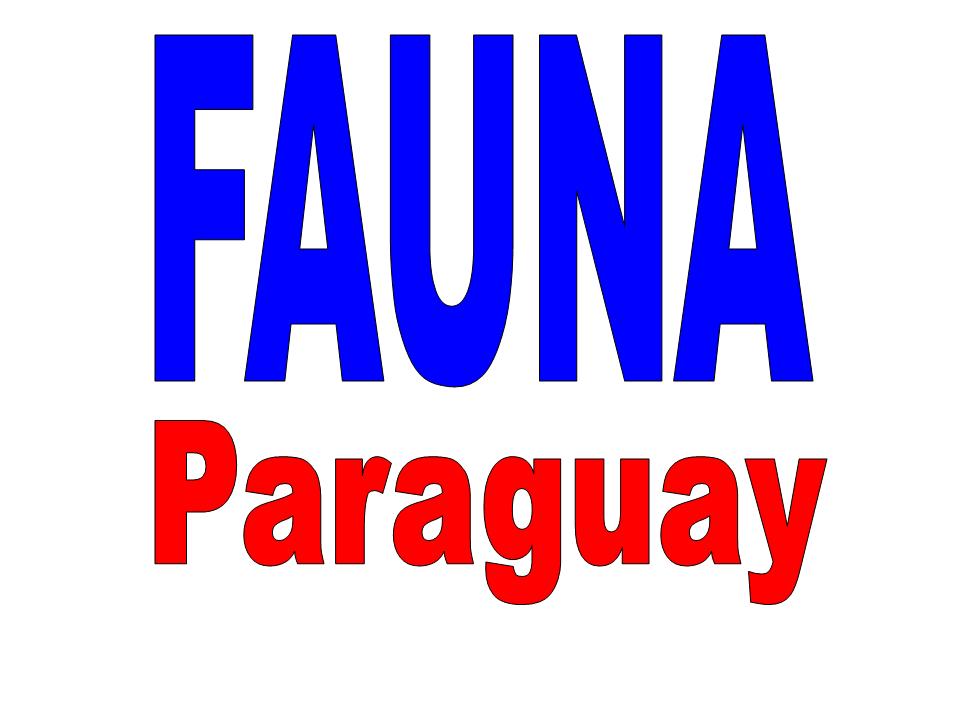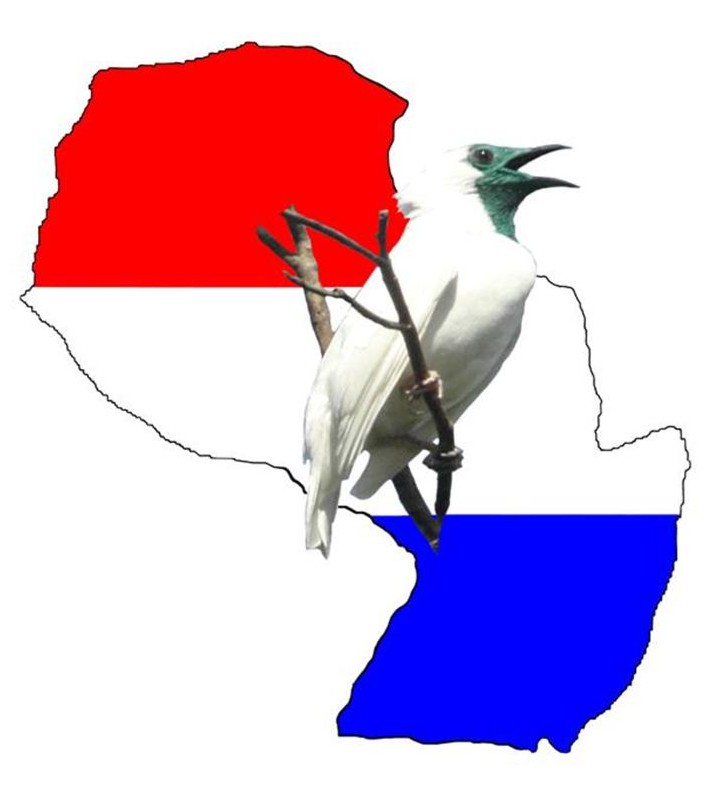 Paraguay´s Star Mammals
THE PHOTOGRAPHS ON THIS PAGE WERE TAKEN BY PAUL SMITH, ARNE LESTERHUIS, ALBERTO ESQUIVEL AND RAMÓN VILLALBA
Designed by Paul Smith 2006. This website is copyrighted by law. Material contained herewith may not be used without the prior written permission of FAUNA Paraguay. Photographs on this web-site were taken by Paul Smith, Hemme Batjes, Regis Nossent,
Alberto Esquivel, Arne Lesterhuis, Rebecca Zarza, José Luis Cartes and Hugo del Castillo and are used with their permission.
The following is an introduction to 10 of the Paraguayan species most sought by visiting mammal watchers. If you are looking for expert mammal guides in Paraguay
click here
.
GIANT ANTEATER Myrmecophaga tridactyla
Equipped with a long thin snout, viciously hooked claws and an extendible sticky tongue the "oso hormiguero" is superbly adapted to a diet of ants and termites. Though exterminated in much of their former range, they are still fairly common in the Low Chaco where they are sometimes seen carrying a newborn on their back.
CITES II
Where to See it - Low Chaco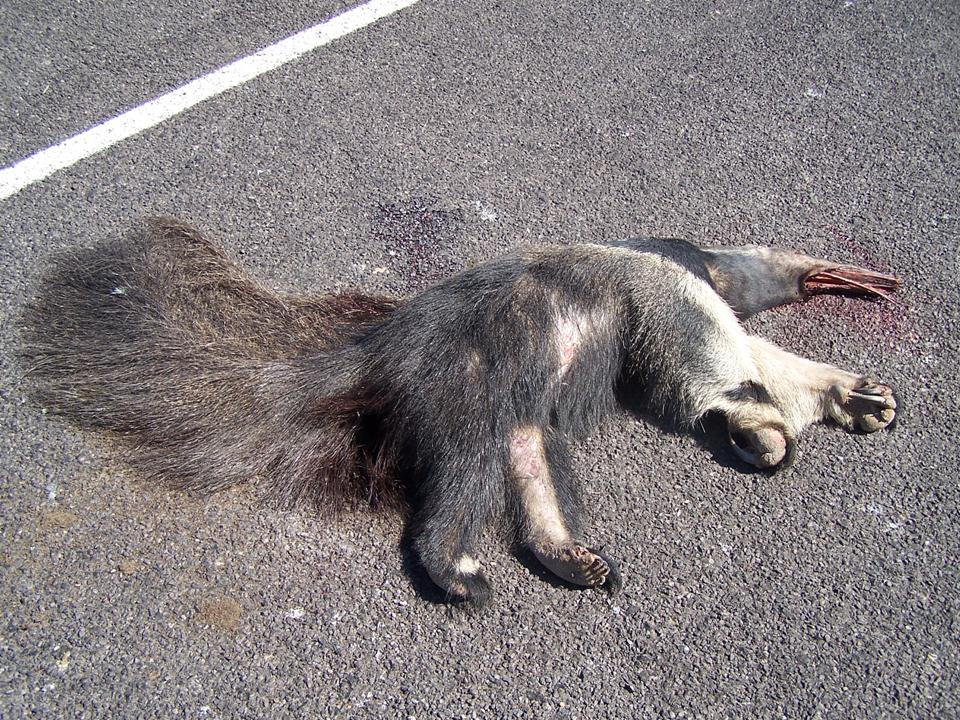 CHACO PECCARY Catagonus wagneri
Believed to be a long extinct fossil species, the discovery of a live specimen in the Paraguayan Chaco in 1976 was one of the most remarkable mammalian discoveries of the 20th Century. Chaco Peccary are social animals, often encountered foraging in herds near road-sides in more isolated areas of the Chaco.
CITES I
Where to See it - PN Teniente Enciso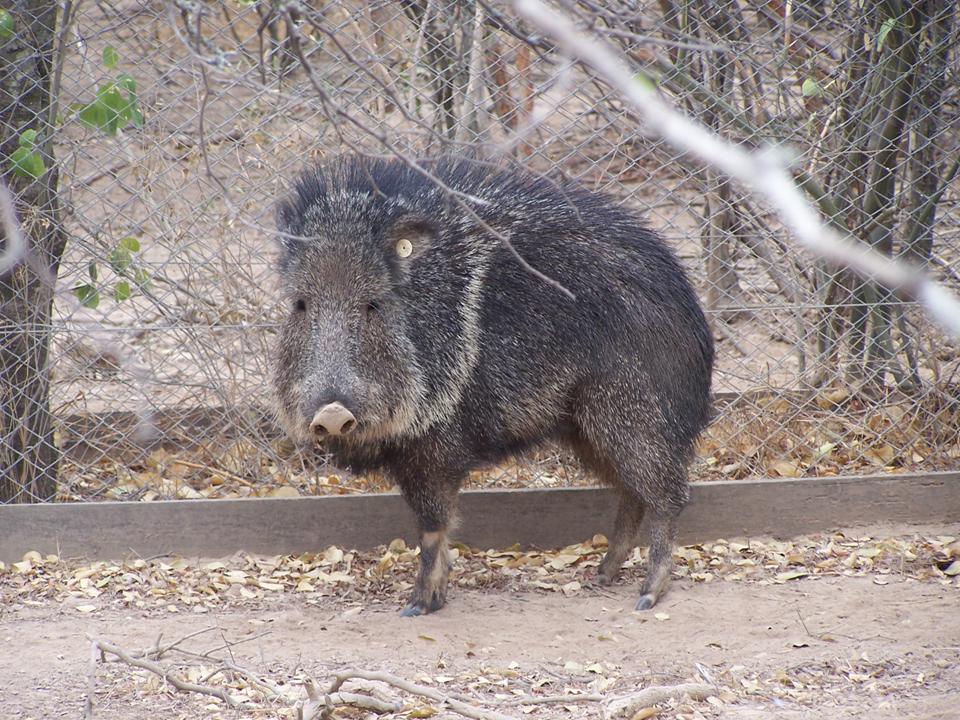 LOWLAND TAPIR Tapirus terrestris
South America´s heaviest land mammal, the Lowland Tapir looks like a cross between an elephant and a pig. Its short, prehensile trunk is used like a hand to manipulate food when foraging. Where they are not hunted Tapir remain fairly common, though they are secretive species and easy to overlook.
CITES II
Where to See It - Parque Nacional Defensores del Chaco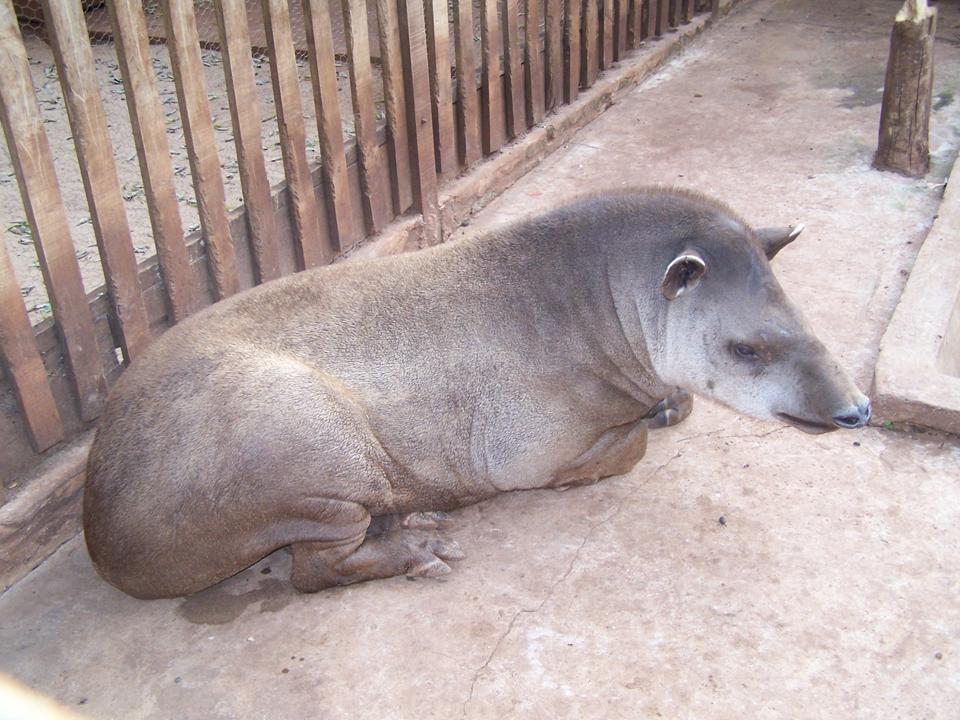 JAGUAR Panthera onca
The King of the Paraguayan Jungle, the Jaguar is South America´s largest feline. Resembling a stockier version of the African Leopard, they are ferocious predators on animals up to the size of deer. Though rarely seen their presence is sometimes betrayed by the strange clicking noise made as they move their ears.
CITES I
Where to See it - Mbaracayú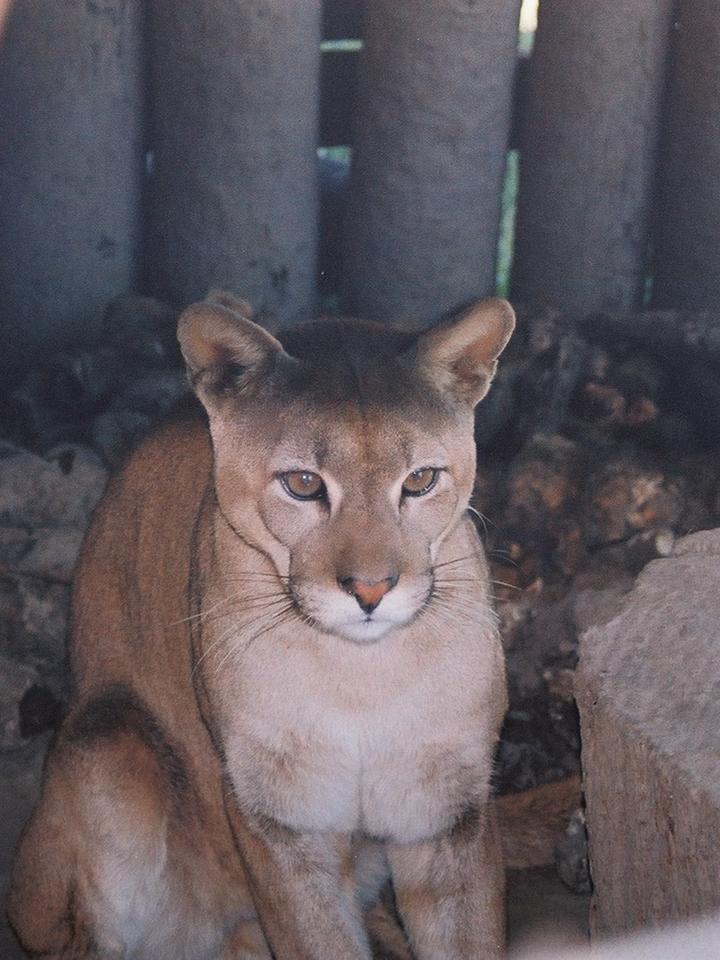 PUMA Puma concolor
Paraguay´s second largest cat, the Puma is more often seen than the Jaguar. Persecuted for its supposed habit of preying on livestock and the exaggerated threat that it poses to humans, its range has been reduced, though numbers are still healthy in more isolated areas of the country. Puma´s are well-known for their curiosity, a behavioural trait often misconstrued as the prelude to an attack.
CITES II
Where to See It - High Chaco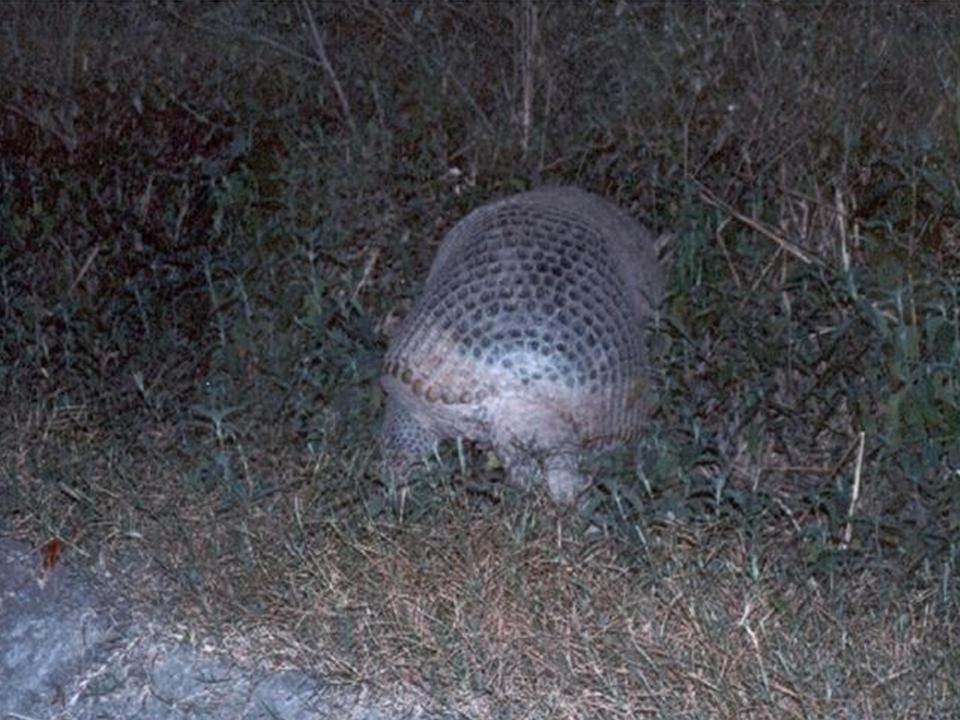 GIANT ARMADILLO Priodontes maximus
Much the largest member of its family, this expert excavator feeds almost entirely on ants and termites. Though widespread it is nowhere common and encountered only rarely. By day they sleep in characteristic large burrows, digging a new one each night in an effort to elude predators, and mammal watchers.
CITES I
Where to See It - High Chaco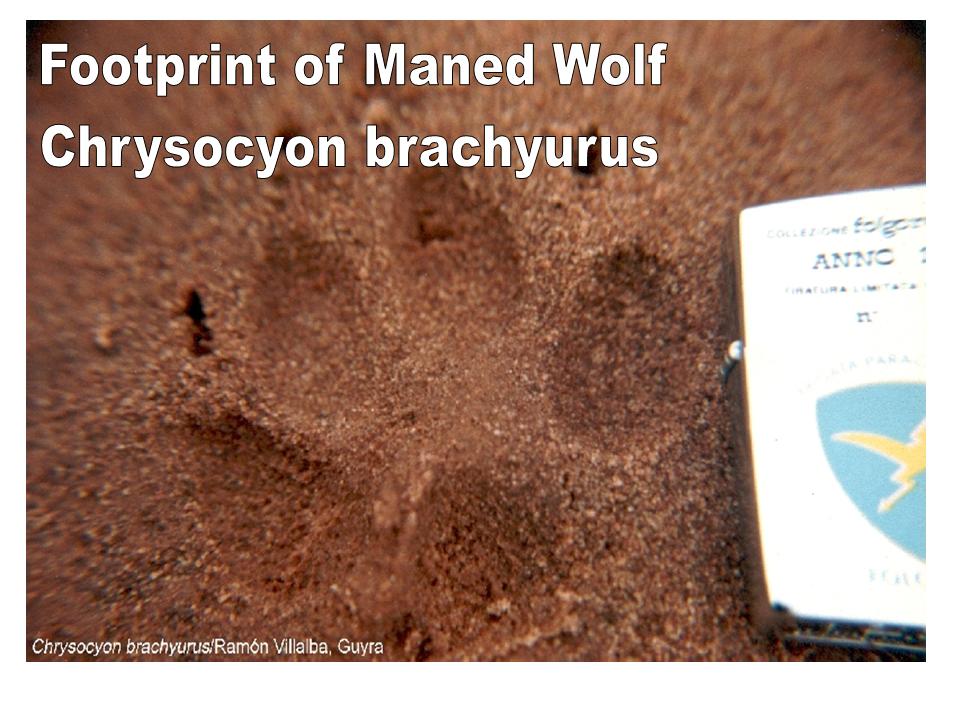 MANED WOLF Chrysocyon brachyurus
A great lolloping cerrado dog, the Maned Wolf has been described as a "fox on stilts". Theye are omnivorous species, especially fond of the fruit of the Pindo palm. In season they gorge themselves so much on this rich energy source that they are inclined to vomit up the excess - a useful signal of the species presence.
CITES II
Where to See It - Aguara Ñu
BUSH DOG Speothos venaticus
Short-legged, thickset and large-headed, the forest-dwelling Bush Dog is built like a bull-terrier. A social species, they live in packs, feeding mainly on fruit and freely climbing into the forest canopy to search for it. They are active mainly by day but are rarely encountered due to the closed nature of their preferred habitat.
CITES I
Where to See It - Itabó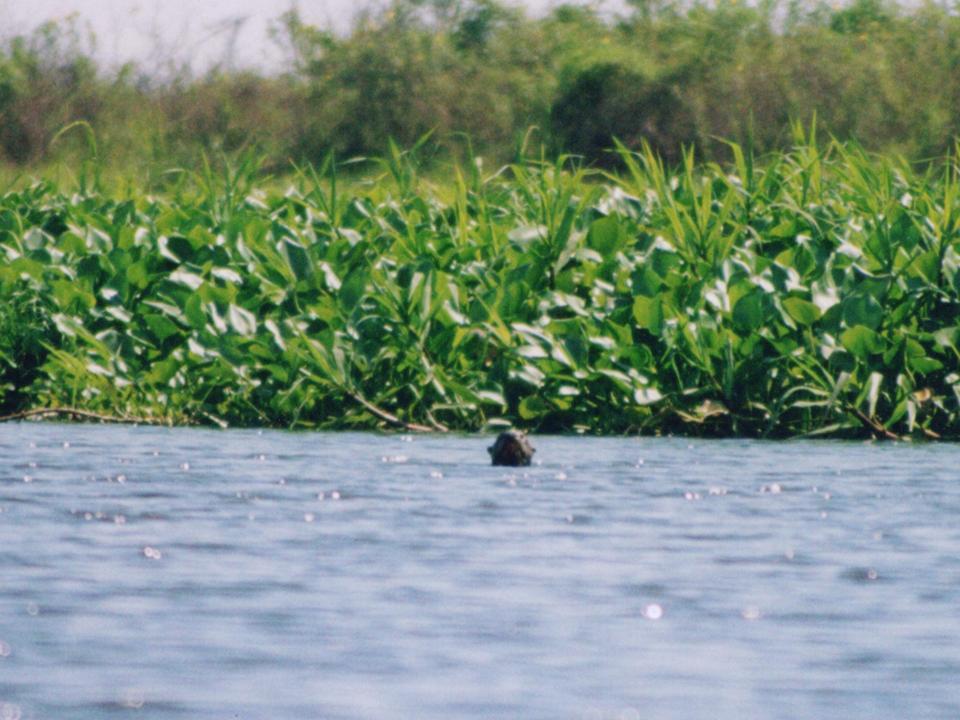 GIANT OTTER Pteronura brasiliensis
Confined to the Paraguayan Pantanal the remarkable Giant Otter possesses a pungent fishy odour. The tail is dorso-ventrally flattened towards the tip to provide propulsion through the water. They are social animals living in extended family groups and are most easily located by their loud barking call.
CITES I
Where to See It - Matogrosense (Paraguayan Pantanal)
PAMPAS DEER Ozotocerus bezoarticus
A threatened, medium-sized deer, this species has declined alarmingly throughout its range as a result of habitat destruction and hunting pressure. They are found in open grassy habitats, usually in small groups. Males shed their antlers from June to September, immediately replacing them with a new set.
CITES I
Where to See It - Aguara Ñu