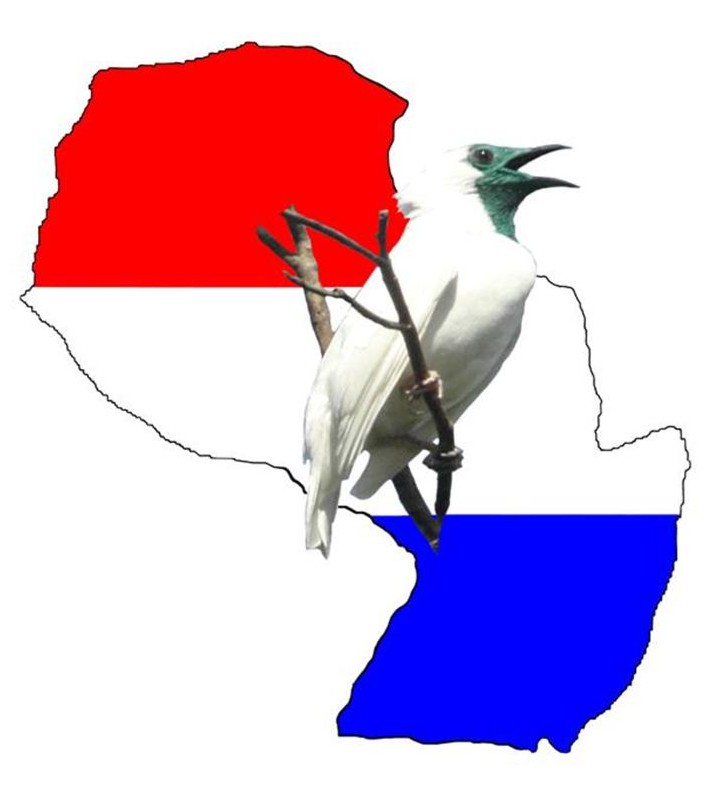 Designed by Paul Smith 2006. This website is copyrighted by law.
Material contained herewith may not be used without the prior written permission of FAUNA Paraguay.
Photographs on this web-site were taken by Paul Smith, Hemme Batjes, Regis Nossent,
Alberto Esquivel, Arne Lesterhuis, Josť Luis Cartes, Rebecca Zarza and Hugo del Castillo and are used with their permission.
FAMILY COLUBRIDAE - COLUBRID SNAKES
Seventy-seven species, the great majority of Paraguayan snakes, belong to the family Colubridae. These are currently classified into four separate subfamilies but a revision of the taxonomy of the family will undoubtedly reveal that the classification of this group is more complex than is currently realised.
The maxilla and premaxilla do not come into contact. The maxilla is toothed, posterior teeth sometimes being enlarged and/or grooved. The premaxilla is toothless. Nasal usually separated from the frontal.

SUBFAMILY XENODERMATINAE
A single species in Paraguay in the genus Xenolophis. Members of this subfamily have an elongated neural spine which may be folded over to form a flat surface dorsally. Zygopopyses are usually expanded. Scales frequently do not overlap.

SUBFAMILY DIPSADINAE - SLUG-EATING SNAKES
Five Paraguayan species arranged in two genera - Dipsas and Sibynomorphus. Hypophyses are absent anteriorly and pterygoids are widely separated from the quadrates. Aglyphous. Adapted to feeding on soft-bodied slugs and snails.

SUBFAMILY COLUBRINAE
Sixty-nine Paraguayan species in thirty genera. Likely various undescribed subfamilies are involved, but attempts to do so in the past have failed to establish monophyly. Hypapophyses, teeth, pupil and other characters all show variation between taxa.

SUBFAMILY INCERTAE SEDIS
Two species in the genera Mastigodryas and Waglerophis. As yet this subfamily is unnamed and is awaiting description and the definition of its identifying characteristics.

REFERENCES
Fouquette MJ (unpublished) - Synopsis of Recent Reptiles to Genus - Arizona University
Whitfield P Ed.1984 - Longman Illustrated Animal Encyclopedia - Guild Publishing, London.