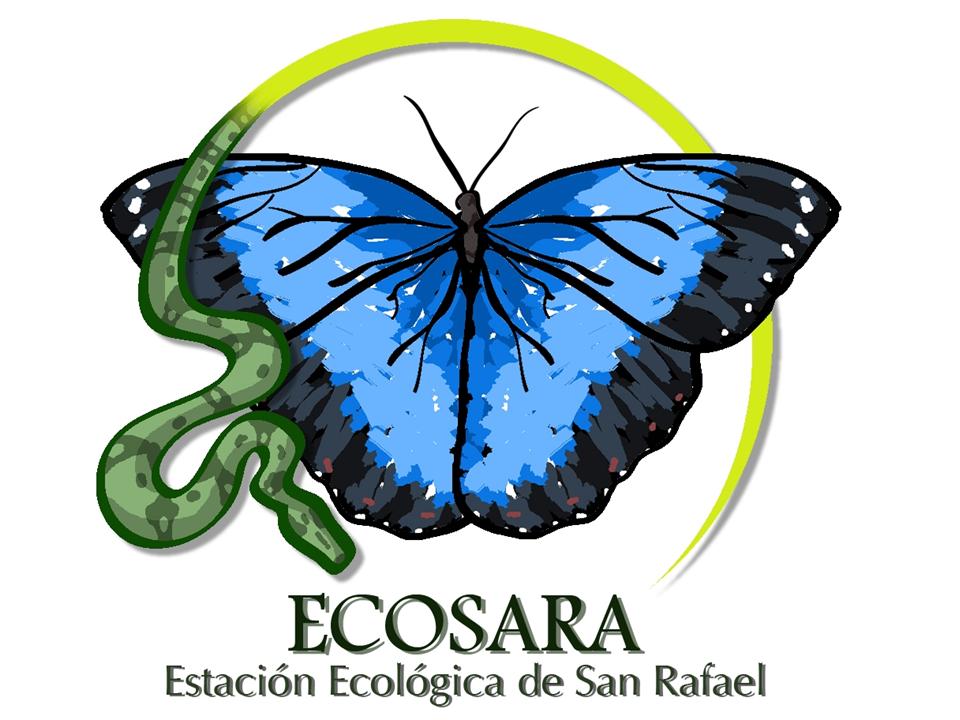 ECOSARA
GUÍA FOTOGRÁFICA DE LAS AVES DE PN SAN RAFAEL
A PHOTOGRAPHIC GUIDE TO THE BIRDS OF SAN RAFAEL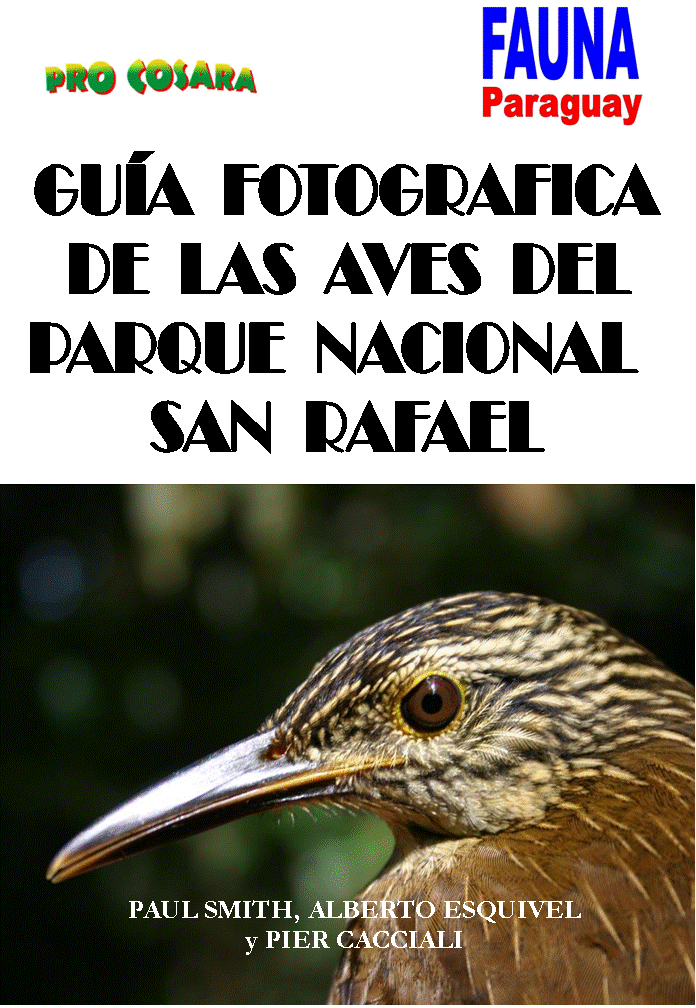 Designed by Paul Smith 2007. This website is copyrighted by law.
Material contained herewith may not be used without the prior written permission of FAUNA Paraguay, Pro Cosara and ECOSARA.
Photographs are used with the knowledge of the photographers
and may not be used for any other purpose without prior written permission from FAUNA Paraguay, Pro Cosara and ECOSARA.
AUTHORS: Alberto Esquivel, Paul Smith and Pier Cacciali. PHOTOGRAPHERS: Alec Earnshaw, Paul Smith, Charles Hesse, Alberto Esquivel, Muffi Forbes and Aurelien Aurevard.

Will be bilingual in English and Spanish

Will cover all 410 species recorded in the reserve.

Will be over 950 pages long.

Will include up to 8 photographic images of each species showing all major plumages.

Will be accompanied by a CD sound guide to the species present in the reserve.

Will include a detailed introduction to the reserve and the threats that it faces.
This is the first ever guide to the birds of San Rafael National Park, a park so rich in birdlife that it counts on a list of species that is comparable to some small countries and greater than many large islands. Illustrated throughout with full colour photographs, this ambitious work will form part of a series of photographic guides dealing with the fauna and flora of the reserve with the sole aim of making people aware of the immense biodiversity that San Rafael holds and the serious threats that face it. Flick through the pages and enjoy the extraordinary variety of the bird life that inhabits the park, then reflect a moment on how the world would be a much poorer place if the reserve, and its birds, were to be lost forever.

Below is a sample species account, click on the image for a better look!
The expected publishing date for this title is June 2008. Copies of this book will be donated to local libraries in Paraguay in keeping with our aims to make information freely available to Paraguayans and sold at minimal cost in bookshops. The price for purchasing the book outside Paraguay is accordingly higher and we appreciate your understanding on this matter.

If you would like to pre-order a copy of this book at a special pre-publication price please email us at faunaparaguay@gmail.com.

This is a non-profit book, the proceeds of sale will be donated to Pro Cosara and ECOSARA for conservation and research purposes in San Rafael.

Your support is greatly appreciated.